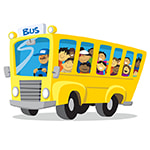 Course Description
This course applies to children of all ages, and applies to both center and home child care settings.
Transporting young children is a serious responsibility. Learn ways to help ensure children's safe transportation.
See the learning outcomes and topics below for more information on what is covered in this course.
Course formats
This course is offered in both our coursebook (with online component) and our fully online format. Click here to learn more about Care Courses' training formats.
Acceptance information
This course is accepted for child care professional development training requirements in most states and for the CDA credential and for CDA renewal training requirements. This course satisfies the Texas requirement for training in transportation safety.
State-specific information:
Colorado: This course does not meet the Colorado Precautions in Transporting Children training requirement.
Georgia: This course does not meet the transportation safety training requirement.
Minnesota: This course does not meet the 3-clock-hour child passenger restraint systems training requirement. It may be used for 2-clock-hours of Level 1 in-service training.
Nevada: This course is not approved for annual clock hours or to meet the Nevada requirement for training in transportation safety.
Texas: This course satisfies the Texas requirement for training in transportation safety as required by Texas Senate Bill 572.
NAC training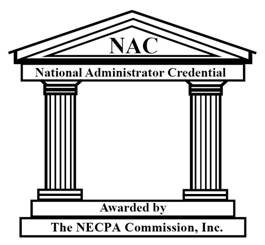 The NECPA Commission, Inc. has approved this educational program as meeting the criteria for continuing education for the National Administrator Credential. Click here for more approved NAC training.
Learning outcomes
After completing Transportation Safety you will be able to identify legal requirements for safe transportation in child care, identify safe practices for transportation in child care, and describe safe child restraint systems and transportation methods.
Topics covered
how the transportation of young children is regulated by state child care licensing agencies
the transportation information you will need to provide to parents
how to keep vehicles safe and functioning properly
how to select and use child restraint systems
how to choose the best and safest method of transportation for your needs
information on large and small buses
the dangers of leaving children unattended in vehicles
driveway, parking lot, and power window safety
safety precautions for loading and unloading children from vehicles
guidelines for supervising children during transportation
safe staff:child ratios when transporting children
safe driving practices
Prerequisites
Must be able to fluently read and write English.
Instructional methodology
Read written material, view videos, listen to audio segments.
Assessment methods
Multiple choice quiz and written assignments.
What our students say about Transportation Safety
I just wanted to personally thank you for offering this course so quickly..I enjoy your courses and I like the fact that they can downloaded and done at my pace. - Amarillo, Texas
"Yes, the online program is so convenient yet thorough! I was able to immediately use many of the transportation guidelines for our fieldtrip rules." - Dallas, Texas
"I absolutely love the Care Courses!!!!!! Very informative and being able to complete the courses online is wonderful." - Missouri City, Texas
"This course was intense, but very informative. I am delighted that I took it and I recommended it to several others. There were so many pieces of information in that unit that I was almost overwhelmed. I devoured the information and feel so much more knowledgeable about the information ... much of which was new to me. I was very impressed with this unit and I hope many others take this course. The information is invaluable." - Hondo, Texas
Completion deadline
This training expires 12 months from the date of purchase. Courses must be successfully completed by their expiration date in order for the student to receive a certificate.
Care Courses information
Care Courses has free unlimited assistance! Call us: 1-800-685-7610, Monday through Friday, 9-5 ET for help with your training or for billing and technical support questions. Or email us days, evenings and weekends: info@CareCourses.com, billing@CareCourses.com, or techsupport@CareCourses.com. Our friendly support team is here to help!
Care Courses currently offers over 30 professional development courses and one non-credit training tutorial on the CDA process. All courses offer clock hours and an official online certificate of completion. The free CDA tutorial does not offer clock hours or a certificate.
Care Courses' course tuition entitles one person to receive the clock hours granted by a course upon successful completion. Bundle pricing covers tuition for all the courses included in a bundle.
To receive the CEUs and Clock Hours for a course, you must adhere to and sign our honor code, follow directions on written assignments and show comprehension of the course content. You must make 70% or better on all course quizzes. Less than 70% will result in trainer review and evaluation. If review indicates the need for discussion, you will be informed that you must speak with a trainer. You will be given a second chance to make 70% or better. Should you fail to do so, you will receive a letter indicating that you did not pass the course and may not retake the course for 12 months.
Clock hours and CEUs are documented on official Care Courses certificates of completion which are accessed in the My Courses area of your account.
More information on how Care Courses works can be found on our training process page. For a video tutorial of our online course portal, please visit our course navigation video.
Click to view our minimum system requirements. (Click to view our Return and Refund Policies, Privacy and Security Policies and our Honor Code & Policy).