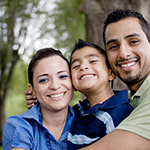 Course Description
Written for all childcare providers who interact with parents.
Maintaining harmony with parents will benefit you, the child, and the parents. Learn ways to build a trusting relationship with families, empower parents to collaborate in their children's learning and create a sense of community.
Learn communication strategies to interact effectively with parents who have different cultural backgrounds or communication styles. Understand how to anticipate and handle difficult situations common in child care and how to conduct home visits, teacher–parent conferences and group meetings. This course includes a variety of sample forms to assist you in your interactions with parents.
See the learning outcomes and topics below for more information on what is covered in this course.
Course formats
This course is offered in both our coursebook (with required online component and testing) and our fully online format. Click here to learn more about Care Courses' training formats.
Acceptance information
This course is accepted for child care professional development training requirements in most states and for the CDA credential and for CDA renewal training requirements.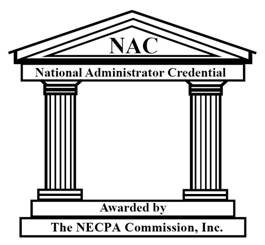 NAC training
The NECPA Commission, Inc. has approved this educational program as meeting the criteria for continuing education for the National Administrator Credential. Click here for more approved NAC training.
Learning outcomes
After completing Parents and Child Care you will be able to explain the importance of parental involvement in child care and its benefits for children; discuss the meaning of the teacher-parent relationship as a partnership; indicate the teacher's role in establishing a partner relationship and empowering parents; and much more! Click to read all learning outcomes for this course.
Topics covered
The importance of parents' involvement in supporting children's development
The role of the teacher in encouraging parent participation in the child care program
The meaning of a relationship of full partnership with parents
How to encourage parents' engagement and collaboration
The value of empowering parents
The importance of understanding each family's cultural background
How to support parents who have limited English
How to support parents under stress
The sources of teacher stress in parent interactions
The importance of first impressions to prospective parents
Ways to ensure that your child care program makes a favorable first impression
How to conduct a tour
The importance of orientation of new families
What to include in your written policy statement
How to ease parents' separation anxiety and support parents and children during their adjustment to your program
The importance of effective two-way communication in establishing partnership with parents
How to develop a trusting relationship and maintain harmony between teachers and parents
How to understand the difference between assertive and aggressive behavior
How to be assertive in your interactions with parents
Communication strategies for effective communication in difficult situations common to child care
How to be prepared for common challenges that produce tension between parents and teachers
Strategies for initiating family involvement and participation in their children's learning
How to create a parent participation plan with activities for parents to do with children at school or at home
How to use information messages to maintain frequent contact with parents
How to use a website to facilitate two-way communication and parent participation
How to develop content for your website that is inclusive of different cultural backgrounds
The value of home visits in strengthening the connection between home and school
How to prepare for a teacher

–

parent conference
How to conduct a teacher

–

parent conference
How to discuss difficult topics such as developmental delays and children's inappropriate behavior during a conference
How to hold successful group meetings with parents and build a sense of community
Prerequisites
Must be able to fluently read and write English.
Instructional methodology
Read written material, view videos, listen to audio segments.
Assessment methods
Multiple choice quizzes and written assignments.
What our students say about Parents and Child Care
"I found this course to be very interesting, with lots of helpful information." – Mounds View, Minnesota
"This was a great, fast, easy experience. I talked to several people at Care Courses and everyone was helpful and kind. I could not believe the speed in which I got my grades back. Thank you very much." - Amarillo, Texas
"I enjoyed taking the course Parents and Child Care; I was able to get many new ideas that I would like to try out at the center." - Crownsville, Maryland
"I had a wonderful experience taking this course with you guys. I reached out to you guys via email and phone and received immediate assistance. I look forward to taking more courses with Care Courses!" - Randallstown, Maryland
Completion deadline
This training expires 12 months from the date of purchase. Courses must be successfully completed by their expiration date in order for the student to receive a certificate.
Care Courses information
Care Courses has free unlimited assistance! Call us: 1-800-685-7610, Monday through Friday, 9-5 ET for help with your training or for billing and technical support questions. Or email us days, evenings and weekends: info@CareCourses.com, billing@CareCourses.com, or techsupport@CareCourses.com. Our friendly support team is here to help!
Care Courses currently offers over 30 professional development courses and one non-credit training tutorial on the CDA process. All courses offer clock hours and an official online certificate of completion. The free CDA tutorial does not offer clock hours or a certificate.
Care Courses' course tuition entitles one person to receive the clock hours granted by a course upon successful completion. Bundle pricing covers tuition for all the courses included in a bundle.
To receive the CEUs and Clock Hours for a course, you must adhere to and sign our honor code, follow directions on written assignments and show comprehension of the course content. You must make 70% or better on all course quizzes. Less than 70% will result in trainer review and evaluation. If review indicates the need for discussion, you will be informed that you must speak with a trainer. You will be given a second chance to make 70% or better. Should you fail to do so, you will receive a letter indicating that you did not pass the course and may not retake the course for 12 months.
Clock hours and CEUs are documented on official Care Courses certificates of completion which are accessed in the My Courses area of your account.
More information on how Care Courses works can be found on our training process page. For a video tutorial of our online course portal, please visit our course navigation video.
Click to view our minimum system requirements. (Click to view our Return and Refund Policies, Privacy and Security Policies and our Honor Code & Policy).