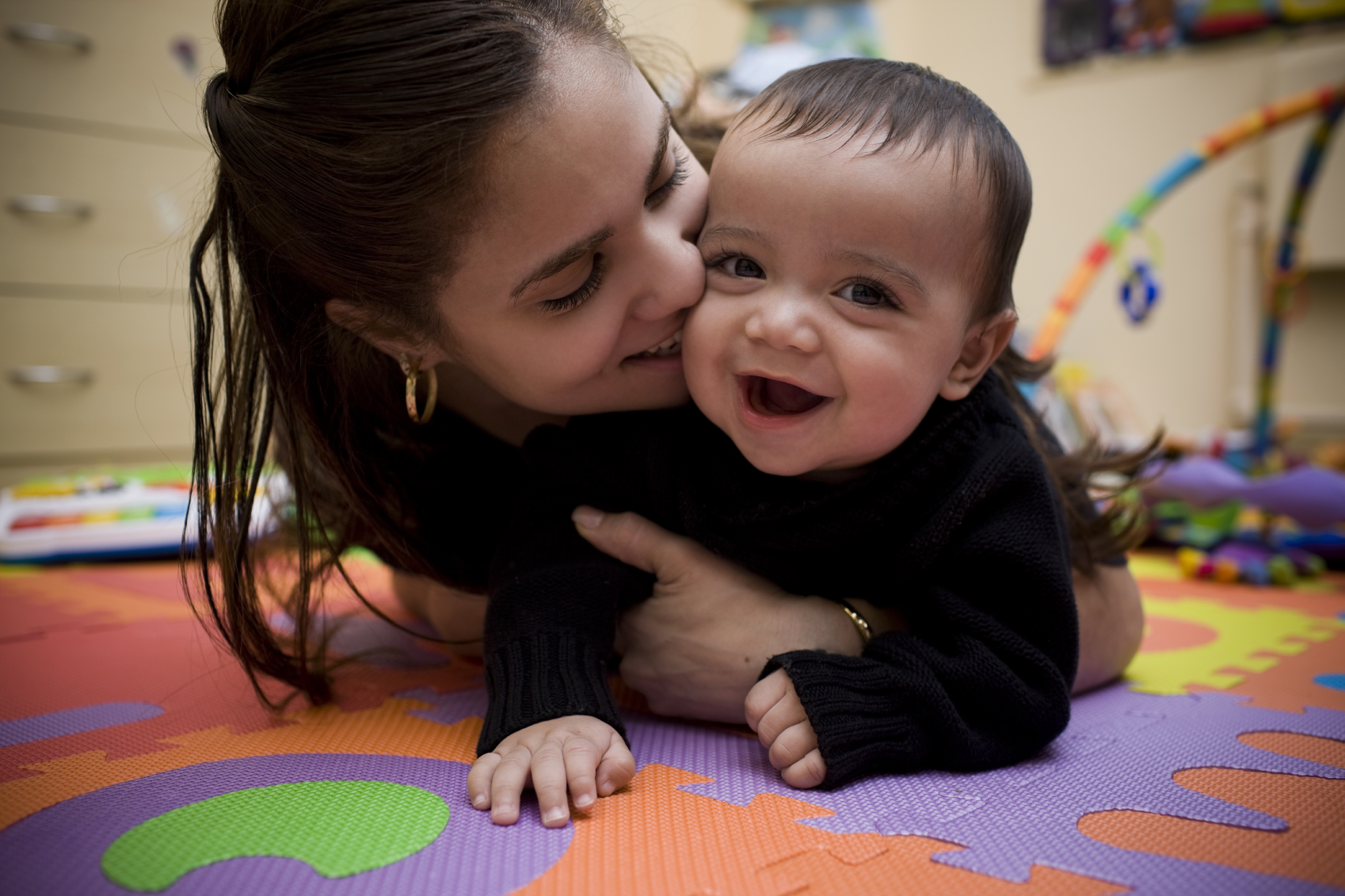 Course Description:
This course applies to infants.
Create an environment that promotes infants' physical, language, cognitive, and social–emotional development. This course covers basic elements of infant care including feeding and diapering infants; understanding infants' various behavioral states; basic aspects of caregivers' interactions with infants; the role of play in infants' development; games and activities to create an appropriate learning environment for infants.
See course topics listed below for more information on what is covered.
Learning Outcomes:
After completing Infants in Child Care you will be able to describe the stages of infants' physical development, including motor skills, sight, hearing, taste, and smell; and discuss infant feeding, including the importance of breastfeeding, introduction of solid foods, and food safety. Read more.
Topics Covered in Infants in Child Care:
Milestones of infants' physical development
How to support breastfeeding
How to handle breast milk and formula
Proper bottle-feeding procedures
Introduction of solid foods
Food safety and nutrition for infants
Milestones of infants' language development
How infants communicate
Introducing baby signs
Milestones of infants' cognitive development
Object permanence
Stages of play
Milestones of social-emotional development
Sense of self, self-image, self-esteem, and social interactions in infants
Infants' behavioral states and ways to comfort distressed infants
The importance of caregiver interactions with infants
Relationship with parents of infants
Separation anxiety
How to create a learning environment that supports infants' development
How to create a safe indoor and outdoor learning environment for infants, and be prepared for emergencies
Discussion of sudden infant death syndrome (SIDS), sudden unexpected infant death (SUID), abusive head trauma (AHT), and adverse childhood experiences (ACEs)
Prerequisites: Must be able to fluently read and write English.
Instructional methodology: Read written material, view videos, and listen to audio segments.
Assessment methods: Multiple choice quizzes and written assignments.
Comments on Infants in Child Care:
"I am very pleased to say my course [Infants in Child Care] arrived even within the week that I ordered it. And that was to Canada too!! Thanks so much. I will definitely be ordering more courses in the future." - Auburn, Ontario, Canada
"Just want to let you know that Care Courses [Child Development and Guidance, Toddlers in Child Care, Principles of Child Development and Learning and Infants in Child Care] is great!!! I get my books mailed to me in a timely manner and the instructions are very thorough and easy to understand!! You guys are the best!" - Middlesex, New Jersey
I ordered the course Infants in Child Care. I was very happy with the course [Infants in Child Care]. I liked the fact that I was able to spend the weekend completing the course. I work 40 hours a week and take care of my grandchildren after work for about 2 hours. My time during the week is limited. I worked on the course over a 3 day weekend, completed it and mailed it in the next day. I am currently waiting for the results. Everything was very well organized and very well explained. The process was simple to follow and the classes were packed with information. I have recommended the course to my director. I hope my Director takes my advice and orders courses through Care Courses. - Muskego, Wisconsin