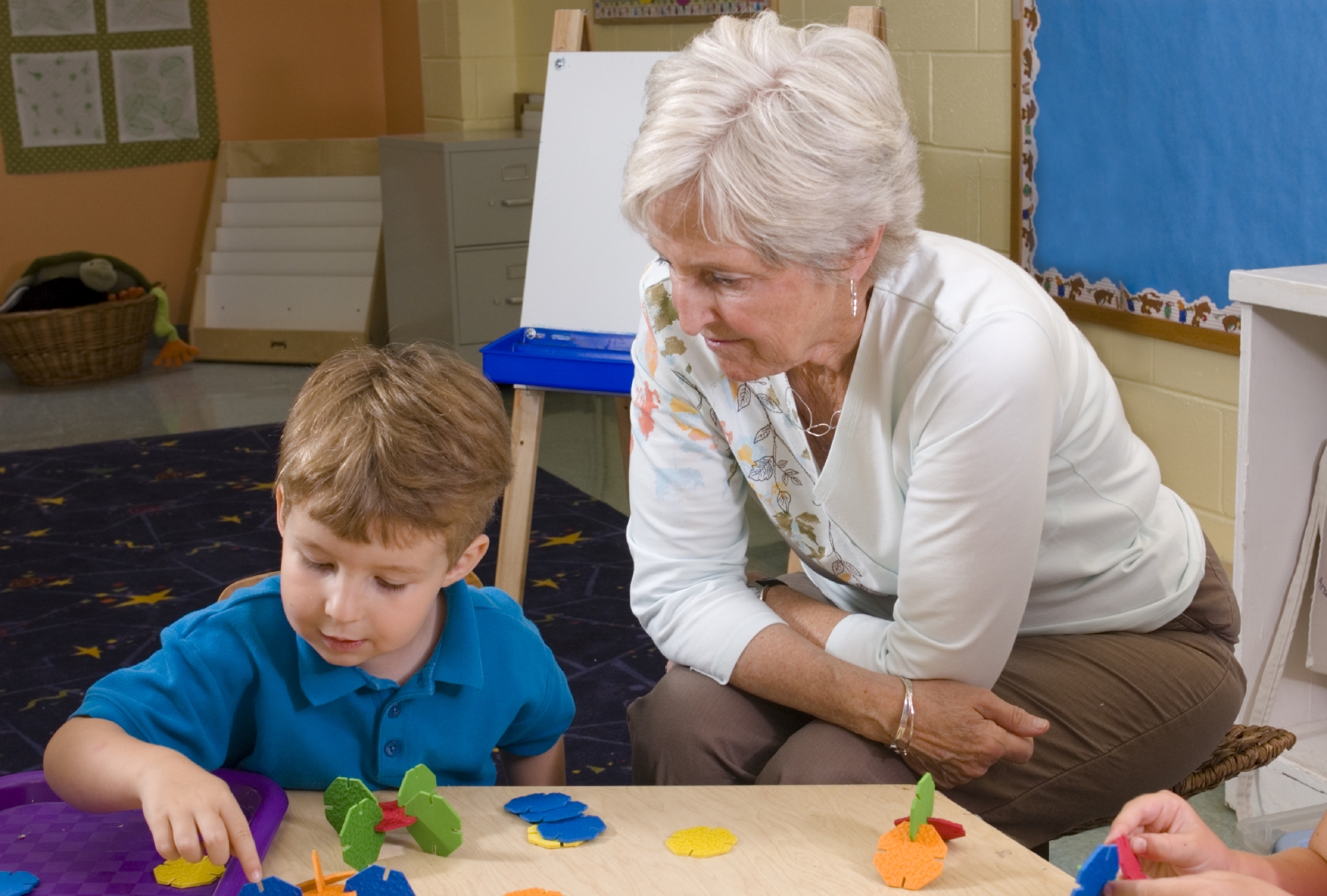 Course Description:
This course applies to infants, toddlers, and preschoolers.
In this course you will learn why observing children's authentic activities is the best way to gather information on children's development. This course covers how to choose methods of recording observations, identify developmental milestones and assess children's stage of development, and assess children's learning styles and temperament traits.
Note: This course includes observation assignments that must be completed to get credit for this course. Ideally, you should observe children in an early childhood setting. If this is not possible, you may observe your own children, neighbors, relatives, etc., but you must do the observation assignments to get credit for this course.
Learning Outcomes:
After completing Observing, Recording, and Assessing Children's Development you will be able to select methods of gathering information about what children know and can do; explain how observations are planned in a child care setting; describe different types of observation records; identify ways to use observation records to facilitate children's learning and development; describe your observations of a child's behavior using an anecdotal record; and select the types of observation records that best support your goals. Read more.
Attention Massachusetts Students: This course is a diverse learner course. For others, click here.
Topics Covered in Observing, Recording and Assessing Children's Development:
Methods of Gathering Information
The Assessment Cycle
Tests and Interviews
Scheduling an Observation
Conducting an Observation
Anecdotal Records
Charts
Checklists
Diaries
Frequency Records
Rating Scales
Running Records
Spot-Checks
Choosing the Right Type of Records
Milestones of Physical, Cognitive, Language, and Social–Emotional Development
Intelligences and Learning Styles
Temperament Traits
Prerequisites: Must be able to fluently read and write English.
Instructional methodology: Read written material, view videos, listen to audio segments.
Assessment methods: Multiple choice quizzes and written assignments.
Comments on Observing, Recording and Assessing Children's Development:
"I had a wonderful experience taking the online class. I like that I could do some work, then save and walk away until later. The material was very easy to read and understand and was totally complete. I feel I have learned a large amount of information and gained a lot of confidence in my ability to use this information. As my need for more education comes along, I will certainly be searching the course list at The Care Courses School, Inc." - Bettendorf, Iowa
"The two recent Care Courses I purchased and completed (online) [Observing, Recording, and Assessing Children's Development and Creating Schedules and Routines] were fantastic. Exceeded my expectations; reasonably priced and $$ well spent. Thank you!" - Worcester, Massachusetts
"I think the Care Courses are very well done. I've taken college courses also in Early Childhood Education and find your courses more focused on the actual needs of a provider. Thank you for offering a quality educational product at an affordable price for those who wish to continue to be the best they can be at their profession." - Orrinton, Maine
"Thank you for emailing me about my status on your programs [Observing, Recording and Assessing Children's Development and Principles of Child Development and Learning] ... and I'm happy to report that I love these courses and they will give me the opportunity to advance in my job... Thank you for the great classes!!!!" - Clearwater, Florida
"As always everything went well with my Care Courses [Joyful Life of Caregiving, Sun Safety, Observing, Recording and Assessing Children's Development, and Sanitation for Disease Prevention]. I will be renewing my CDA and Care Courses is helping me obtain the CEUs I need to complete this task. I will be ordering another Care Course soon." - North Providence, Rhode Island