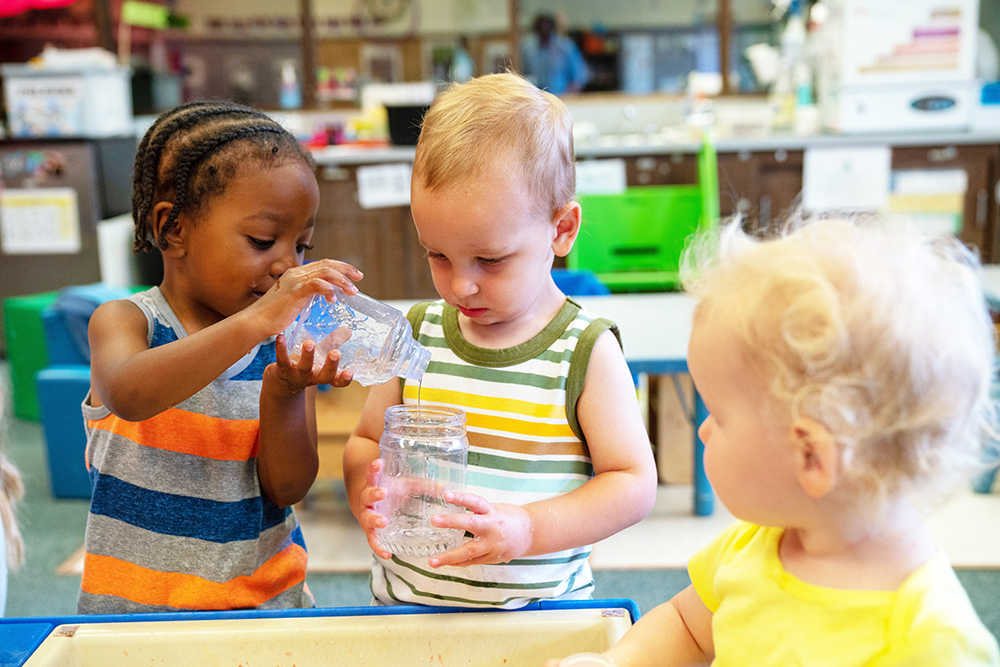 Course Description
This course applies to infants, toddlers, and preschoolers.
In this course you will learn about the fundamental role of play in young children's cognitive, physical, and social–emotional development and learning. You will learn how to facilitate children's learning in ways that promote independence, curiosity, and motivation. This course offers guidance on setting up the learning environment and selecting play materials for children during different developmental stages.
Learn about how play evolves from simple to complex and how different types of play function as powerful learning tools. This course covers the developmental stages of object play; the critical role of physical and outdoor play in building children's confidence and physical development; how creative play promotes children's social–emotional development and spatial awareness; the many benefits of pretend play including vocabulary building, language comprehension, and narrative skills; and how incorporating music into children's play can accelerate children's brain development.
Learning Outcomes
After you complete this course, you will able to explain the role of play in children's development and learning; recognize the teacher's role in maximizing the benefits of free, guided, and teacher-directed play; recognize the importance of providing a developmentally appropriate learning environment; and identify the benefits of different types of play.
Topics Covered in Play and Learning in Early Childhood:
Play and brain development
Play and domains of development
Social understanding
Free, guided, and teacher-directed play
Facilitating learning through play
Choosing play materials
Factors that decrease playtime
Stages of play
Object play
Physical play
Pretend play
Creative play
Play that includes music
Outdoor play
Prerequisites: Must be able to fluently read and write English.
Instructional methodology: Read written material, view videos, and listen to audio segments.
Assessment methods: Multiple choice quiz and written assignments.