National Childcare Credentials in Massachusetts:
Use our courses toward a CDA as well as to renew your CDA, NAC or CCP.

Click for more information: National Child Care Credentials
Click to learn how the CDA can benefit you in Massachusetts.
Massachusetts Childcare Training Requirements
All Care Courses (with the exception of Medication Procedures in Child Care) are accepted as CEUs by the Massachusetts Department of Early Education and Care (EEC) towards minimum hiring requirements for educations and to meet annual yearly professional development activity requirements for educators, licensees, certified assistants, regular assistants, volunteers, assistant teachers, lead teachers directors, assistant leaders, group leaders and volunteers in a small group and school age child care, large group and school age child care, family child care and child care centers.
See how Care Courses meet the Massachusetts Core Competencies for Annual Training here.
Courses that grant 5 clock hours or more may be used to meet QRIS requirements. Please call us for help with course selection.
Our course, Child Development and Guidance is approved by MA EEC to meet the full 3-college-credit requirement in Category of Study 1: Child Growth and Development, Birth through Eight Years for hiring assistant teachers, teachers, and lead teachers.
Diverse Learner training: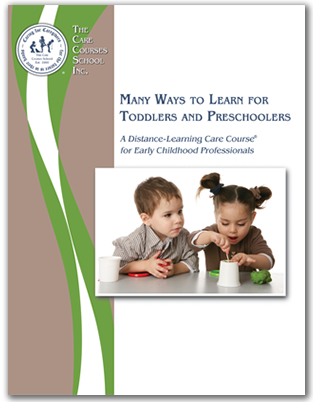 Opening a child care facility in Massachusetts:
For those of you interested in starting a day care or home-based child care facility in Massachusetts, please contact your state licensing agency using the contact information below. The licensing agency can give you advice on the requirements, rules and regulations of your state.
Massachusetts Executive Office of Education
Department of Early Education and Care
Phone: (617) 988-6600