Steps to Obtain a Home Visitor CDA
---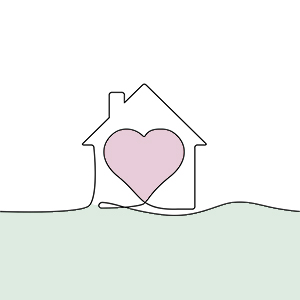 Home Visitors
Home visitors are adult educators who work with the parents of young children and demonstrate competence in managing cases of home visits as well as establishing working relationships with other community agencies to support the program.
1. Make certain that you meet the eligibility requirements to go through the Home Visitor CDA Assessment process:
You hold a minimum of high school diploma or GED
You have the ability to speak, read and write in the language of assessment
You have 480 hours of professional experience within the last 3 years – This experience needs to be working in a home visitor program serving families with children ages birth-five years
2. Call the Council for Professional Recognition (1-800-424-4310) or visit their website (yourcouncil.org) and purchase a Home Visitor Competency Standards book. When it arrives, read it and become familiar with all the requirements and process. You may purchase the Home Visitor Competency Standards Book at any time, but we recommend you order it as soon as possible.
3. Complete 120 clock hours of formal education in the 8 CDA Subject Areas specific to home visitation. Care Courses does not currently offer all 120 hours of training to use towards your Home Visitor CDA.
4. Complete the information collection.
Distribution of Family Questionnaires (minimum of 4 families in case load)
Development of a Professional Portfolio
Parent Observation Permission Form
CDA Assessor Recommendation
5. Once you have successfully completed the 120 hours of training and the information collection as described above, you are ready to apply:
Identify a Home Visitor Professional Development (PD) Specialist and confirm availability for the Verification Visit

Program Director has completed the Director's Permission Statement as part of the application

Submit your application online at YourCDA.org ($425) or by mail to the Council ($500)
6. After mailing your application to the CDA Council, you will receive notification to schedule the Verification Visit with the Home Visitor PD Specialist you have identified. The final steps include:
Review of the Professional Portfolio by the PD Specialist
Observation completed by the PD Specialist conducting a home visit with one family.
Reflect session which is a dialogue with the PD Specialist to discuss areas of strength and growth
These steps are documented in detail in the application packet. Questions regarding preparation for the final assessment should be directed to the Council. The Council maintains a toll-free hotline to answer questions and to provide assistance. Call 1-800-424-4310 or 202-265-9090, Monday through Friday, between 9:00 a.m. and 5:00 p.m. Eastern Time.