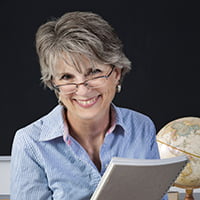 How to become a childcare director in Texas.
Using Care Courses to qualify for the Texas Director's Credential means that you will be qualifying under subsection (a), option 7 in §746.1015 of the Texas Minimum Standards for Child Care Centers. This qualifies you to be a director of a child care center licensed for 13 or more children.

This option requires that you
have 3 years of experience in a licensed child-care center;

complete 9 college credit hours (or 150 clock hours of training) in child development;

complete 9 college credit hours (or 150 clock hours of training) in business management.
The state of Texas accepts Care Courses for the 50 clock hours of training for every 3 college credit hours (150 clock hours in each training topic) to satisfy this requirement.

You or the Permit holder will submit your training and experience qualifications to licensing along with the following information:
A completed Licensing Personal History Statement form specifying the education and experience of your designated director;

A completed Licensing Request for Criminal History and Central Registry Check form;

A completed Licensing Affidavit for Applicants for Employment form;

A completed Licensing Governing Body/Director Designation form; and

An original and current Licensing Child-Care Center Director's Certificate form; or an original college transcript or original training certificate which verify the educational requirements; and complete dates, names, addresses, and telephone numbers which support the required experience.
You must submit the information to licensing as part of a new application for a permit and within ten days of designating a new director.

Licensing will grant you the director's certificate.

If you wish to become a director of a child care facility in Texas, you must first speak with a Texas child care licensing representative to determine what training you are required to have. Only a Texas childcare licensing agent can give you this information.

Your training requirement will be based on two things:
the state's current training requirements for directors, and

any training you have had in the past (for which you may get credit).
Texas Child Care Director Qualification Child Development Training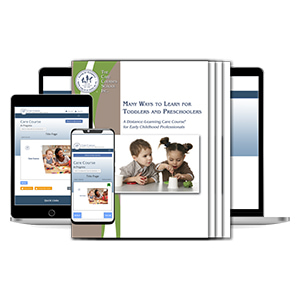 Please Note: All courses offered by Care Courses may be used for Texas Director Qualification (to become a director) EXCEPT Great Beginnings, Keeping Infants Safe, and Sun Safety. Courses on child development may be used toward the child development training requirement and courses on management may be used toward the management training requirement for directors.