National Childcare Credentials in Oklahoma
Use our courses toward a CDA Credential and for NAC and CDA renewal.

Click for more information: National Child Care Credentials.
Click to learn how a CDA Credential can benefit you in Oklahoma.
Oklahoma Childcare Training Requirements
All Care Courses are accepted by the Oklahoma Department of Human Services for their ongoing training requirements for those who work in child care centers, part day children's programs, school age programs, summer day camps, family child care homes, large family child care homes, and residential child care facilities. This includes clock hours for directors, program directors, administrators, social services staff, child care staff, teachers, master teachers, lead teachers, assistant teachers, primary caregivers, permanent substitutes and volunteers.
All Care Courses are approved by the CECPD OK Professional Development Registry. For CECPD training credit, please add your Oklahoma Registry ID number to your Care Courses account. Thank you!
All courses grant formal approved clock hours with the exception of A Joyful Life of Caregiving, Playing Outdoors, and Understanding and Managing Allergies in Child Care which each grant 1 hour of informal training.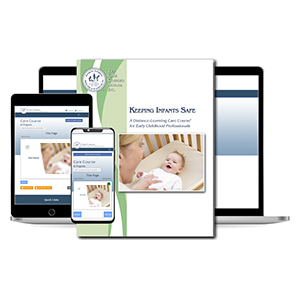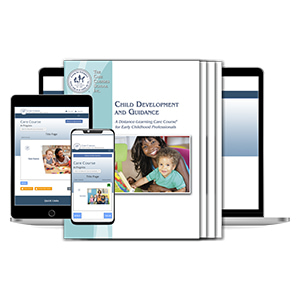 Oklahoma Registry Certificates of Achievement and Stipend Program
Care Courses offers courses that can be used for the CECPD Certificates of Achievement:
Infant/Toddler Certificate of Achievement
Preschool Certificate of Achievement
Childhood Resiliency Certificate of Achievement
Quality Child Care Certificate of Achievement
Find out what courses you can take using the OPDR website training search. Type in "Care Courses" under the Sponsor Name, select the certificate you want under the Training Content tab, and click search to locate our courses. Learn more about the certificates of achievement and $600 stipend program on the CECPD website.
Care Courses does not offer The Early Learning Guidelines Training. To find Early Learning Guidelines training, please visit the Oklahoma Professional Development Registry and search on keywords "ELG" or "Early Learning Guidelines."
Opening a child care facility in Oklahoma:
For those of you interested in starting a day care or home-based child care facility in Oklahoma, please contact your state licensing agency using the contact information below. The licensing agency can give you advice on the requirements, rules and regulations of your state.


Oklahoma Child Care Services
Child Care Services
Phone: (405) 521-3561
Email: Childcare.OCCS@okdhs.org