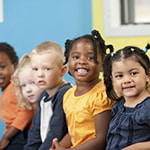 Course Description:
This course applies to toddlers and preschoolers.
Discover strategies for helping children transition between activities, lunchtime, naptime, and going-home time. Learn how to make days spent indoors, birthday celebrations and other special occasions go smoothly and pleasantly for everyone. This course explores ways to help children and parents adjust to changes in your program such as staff turnover, and how to adapt to transitions between home and child care, between age groups, and between preschool and kindergarten. This course will help you turn tough times into fun times!
See the learning outcomes and topics below for more information on what is covered in this course.
Course formats
This course is offered in both our coursebook (with required online component/testing) and our fully online format. Click here to learn more about Care Courses' training formats.
Acceptance information
This course is accepted for child care professional development training requirements in most states and for the CDA credential and for CDA renewal training requirements.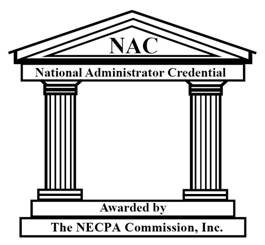 NAC training
The NECPA Commission, Inc. has approved this educational program as meeting the criteria for continuing education for the National Administrator Credential. Click here for more approved NAC training.
Learning outcomes
After completing Transitions and Other Troublesome Times you will be able to identify reasons why transitions, special occasions, and other program changes are often challenging, describe strategies for supporting children and parents to make transitions smoother, and much more! Click to read all of the learning outcomes for this course.
Topics covered
Reasons why transitions between activities are often difficult for young children and ways to manage these transitions in a smooth, pleasant manner
Reasons for problems at specific times in children's days and techniques to make these times an enjoyable experience
Ways to keep children happy on days that must be spent indoors
The role of celebrations in early childhood programs
Strategies for successful special occasions
Strategies for easing the stresses of the transition from home to child care for children and parents
Ways to help parents manage separation anxiety
Strategies for helping children and parents adjust to transitions between classes (age groups) in early childhood programs
Strategies to help preschoolers manage the transition to kindergarten
Techniques to manage transitions between activities in a smooth, pleasant manner
Techniques to make lunchtime an enjoyable experience for everyone
Strategies for preventing problems at naptime and making sure children get the rest they need
Ways to end the day pleasantly and send children home in a happy frame of mind
Want to learn more? Read our blog on How to Plan a Successful Circle Time.
Prerequisites
Must be able to fluently read and write English.
Instructional methodology
Read written material, view videos, listen to audio segments.
Assessment methods
Multiple choice quiz and written assignments.
What our students say about Transitions and Other Troublesome Times
"I wanted to thank you for this course Transitions and Other Troublesome Times. It is a great course and I would recommend it to everyone who works with children. I am using the ideas in the book in my class. It has made a big difference. I understand a lot more now about kids and their feelings and how to help them." - Gainesville, Florida
"I found your service to be excellent I needed help a few times and someone always responded in a timely manner! The material was easy to follow and also very informative!!!!" - Northampton, Massachusetts
"Everything went smoothly and easily because the courses were very well organized and easy to follow and understand. Care Courses was a great help with nourishing my study's information and in my career." - Troy, Michigan
"I took your course related to Transitioning for children in school as well as going home. It was an awesome course. After taking the course I told my coworkers about the course and they are planning on taking the course as well. I took my course online....they are planning on ordering the book version. I have to admit ..it was easy, and very educational. I learned quite a few new things and how to make transitioning easier for those tough little ones. And the nice thing was, sending in the test results and getting them back quickly." - Dover, New Hampshire
"We very much enjoyed your course [Transitions and Other Troublesome Times]. So refreshing! It was a joy. You will be hearing from us again. Thank you!" - Dacula, Georgia
"The support is the one of key reasons for my repeat purchases of the courses. The unconditional support is more than I have ever received in 38 years of being in the field. I have received my books [Transitions and Other Troublesome Times and Making Learning Fun] and I am studying my way to success. I love the course books because they don't take up space like piles of training paperwork used to, and the books are mine to keep to refer back to later if I choose." - Westland, Michigan
"The care courses [Transitions and Other Troublesome Times and Sanitation for Disease Prevention] are set up nicely and I enjoy the classes; they are informative and easy to navigate. Care courses is my choice for continued learning for my day care." - Jefferson, Maryland
"This is my first time taking a care course, and I absolutely loved it! I love being able to take my time and being able to stop and take a break. I will definitely take more." - East Longmeadow, Massachusetts
"I really like earning my hours through online training, instead of spending all day on Saturday away from home. It's so convenient! I will be taking all my training with Care Courses online from now on. Thank you for offering interesting courses." - Owasso, Oklahoma
Completion deadline
This training expires 12 months from the date of purchase. Courses must be successfully completed by their expiration date in order for the student to receive a certificate.
Care Courses information
Care Courses has free unlimited assistance! Call us: 1-800-685-7610, Monday through Friday, 9-5 ET for help with your training or for billing and technical support questions. Or email us days, evenings and weekends: info@CareCourses.com, billing@CareCourses.com, or techsupport@CareCourses.com. Our friendly support team is here to help!
Care Courses currently offers over 40 professional development courses and one non-credit training tutorial on the CDA process. All courses offer clock hours and an official online certificate of completion. The free CDA tutorial does not offer clock hours or a certificate.
Care Courses' course tuition entitles one person to receive the clock hours granted by a course upon successful completion. Bundle pricing covers tuition for all the courses included in a bundle.
To receive the CEUs and Clock Hours for a course, you must adhere to and sign our honor code, follow directions on written assignments and show comprehension of the course content. You must make 70% or better on all course quizzes. Less than 70% will result in trainer review and evaluation. If review indicates the need for discussion, you will be informed that you must speak with a trainer. You will be given a second chance to make 70% or better. Should you fail to do so, you will receive a letter indicating that you did not pass the course and may not retake the course for 12 months.
Clock hours and CEUs are documented on official Care Courses certificates of completion which are accessed in the My Courses area of your account.
More information on how Care Courses works can be found on our training process page. For a video tutorial of our online course portal, please visit our course navigation video.
Click to view our minimum system requirements. (Click to view our Return and Refund Policies, Privacy and Security Policies and our Honor Code & Policy).