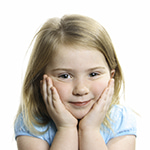 Course Description
This course applies to children of all ages.
Learn the effects of serious stress in children's lives caused by adverse experiences, including abuse and neglect, household substance use disorders, incarceration, domestic violence, poverty and homelessness, exposure to racism, public health crises, and more. Study children's reactions to serious stress and strategies you can use to reduce stress and strengthen families.
See the learning outcomes and topics below for more information on what is covered in this course.
Course formats
This course is offered in both our coursebook (with required online component/testing) and our fully online format. The online format of this course includes audio narration in most course sections. Click here to learn more about Care Courses' training formats.
Hear this page narrated the way the course sections are:
Acceptance information
This course is accepted for child care professional development training requirements in most states and for the CDA credential and for CDA renewal training requirements.
Specific state information:
Washington State: This course is not accepted for Washington Merit or Washington Stars clock hours,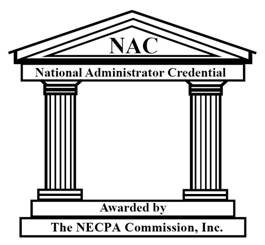 NAC training
The NECPA Commission, Inc. has approved this educational program as meeting the criteria for continuing education for the National Administrator Credential. Click here for more approved NAC training.
Learning outcomes
After completing Early Childhood Stress: Serious Stress in Children's Lives you will be able to discuss the serious stress caused by adverse childhood experiences (ACEs) in children's lives (including abuse and neglect; special needs; family challenges such as mental illness, substance use disorders, incarceration, domestic violence, separation and divorce, relocation, deployment, death of a parent, poverty, and homelessness; and challenges including public heath crises, national disasters, violence, and racism). Click here to read all of the learning outcomes for this course.
Topics covered
Characteristic reactions of children and their families to a parent's military deployment
The effect a parent's military deployment can have on children
Children's needs during the various phases of a parent's military deployment
Strategies for helping children cope with the stress of separation from a parent during military deployment
The effects of homelessness on children
The effects of special health needs, including illness and hospitalization, on children
Strategies for helping children who experience serious illnesses or hospitalizations
The effects of natural disasters on children
Ways to respond to children's needs during and following a disaster
Strategies for helping children cope with fears
Prerequisites
Must be able to fluently read and write English.
Instructional methodology
Read written material, view videos, listen to audio segments.
Assessment methods
Multiple choice quiz and written assignments.
What our students say about Early Childhood Stress: Serious Stress in Children's Lives
"I have always liked your Care Courses. That's why I keep returning. They are very informative, well organized, and thorough. Whoever puts together the courses I have taken I commend them." - Boise,Idaho
"I greatly appreciate Care Courses [Sanitation for Disease Prevention, Infants in Child Care, Early Childhood Stress: Serious Stress in Children's Lives, and Creating Schedules and Routines]. The subjects you offer are very diverse. I need that. My county does not offer a wide selection of classes. Most of the classes are repeats from the year before. Plus most of the information they teach in the classes I have had in college. So once again it's just a repeat of what I have had in past years. I very seldom learn any thing new. But, with your courses I learn all kinds of new and interesting information. Your courses take a different, more in-depth approach into child care. I like that a lot. Once again thank you for having your courses available to us." - Swansea, South Carolina
"I received my order on the 3rd and am very pleased with prompt delivery and the course content (all three courses). I have been an Early Head Start (prenatal to three) home visitor for 8 and 1/2 years and my first experience with Care Courses was three years ago when I needed CEUs to renew my CDA and the self-paced courses worked well for me. Each program year we are required to complete 40 hours of training and although several of the hours will be completed through agency trainings I wanted some training in areas that are directly related to areas of concern with my current caseload. The two courses [Early Childhood Stress: Serious Stress in Children's Lives, and Nurturing Children's Self-Esteem] that I am now taking do that. Thank you." - Norway, Maine
"I am enjoying my course [Nurturing Children's Self Esteem]. Very easy to follow. I have taken a couple courses [Early Childhood Stress: Serious Stress in Children's Lives, Parents and Child Care] before and I'm very pleased with how they worked. Thank you so much." - Post Falls, Idaho
Completion deadline
This training expires 12 months from the date of purchase. Courses must be successfully completed by their expiration date in order for the student to receive a certificate.
Care Courses information
Care Courses has free unlimited assistance! Call us: 1-800-685-7610, Monday through Friday, nine to five Eastern Time for help with your training or for billing and technical support questions. Or email us days, evenings and weekends: info@CareCourses.com, billing@CareCourses.com, or techsupport@CareCourses.com. Our friendly support team is here to help!
Care Courses currently offers over 40 professional development courses and one non-credit training tutorial on the CDA process. All courses offer clock hours and an official online certificate of completion. The free CDA tutorial does not offer clock hours or a certificate.
Care Courses' course tuition entitles one person to receive the clock hours granted by a course upon successful completion. Bundle pricing covers tuition for all the courses included in a bundle.
To receive the CEUs and Clock Hours for a course, you must adhere to and sign our honor code, follow directions on written assignments and show comprehension of the course content. You must make 70% or better on all course quizzes. Less than 70% will result in trainer review and evaluation. If review indicates the need for discussion, you will be informed that you must speak with a trainer. You will be given a second chance to make 70% or better. Should you fail to do so, you will receive a letter indicating that you did not pass the course and may not retake the course for 12 months.
Clock hours and CEUs are documented on official Care Courses certificates of completion which are accessed in the My Courses area of your account.
Please note: All course and certificate dates and times are on Eastern Time.
More information on how Care Courses works can be found on our training process page. For a video tutorial of our online course portal, please visit our course navigation video.
Click to view our minimum system requirements. (Click to view our Return and Refund Policies, Privacy and Security Policies and our Honor Code & Policy).